We are delighted to be organising the 4th Futsal Week Tournament in Zadar, Croatia between 29th of August until 4th of September 2016. This edition we have event to include National Teams Adult Mens, Adult Mens for Clubs and Under 18 Men competitions.
The tournament attracts teams from across the globe who all come to experience this unique futsal festival. All matches will be held in the stunning Visnjik Sports Complex whose main court has seating for 8000 spectators. In addition to the competition we will hold free coaching seminars throughout the event from leading coaches including FIFA Instructor Mico Martic.
The location for the Futsal Week Tournament is the picturesque seaside resort of Zadar on the beautiful Croatian coast. Our standard all inclusive package offers great value and provides accommodation that is located just meters from the sea and beach. We can tailor our packages to meet your requirements and budget.
Our aim is to provide with a memorable and enriching experience that you will never forget. After our previous editions we received excellent feedback on the welcoming atmosphere throughout the event. As well as the futsal, the social aspect is key to having a great time and you are certain to make new friends from around the world and leave with some great memories.
We hope you can join us so please donít hesitate to contact us for more information or to register at
info@futsalweek.com
We look forward to welcoming you to the 4th Futsal Week Tournament.
FUTSAL WEEK 2016
4th Edition

>> Adult Men Futsal Tournament for National Teams
>> Adult Men Futsal Tournament for Clubs
>> Under 18 Men Futsal Tournament for Clubs

29/8-4/9/2015
Zadar (Croatia)
Halls
:
Visnjik
, (
Virtual Tour
)
Mocire hall
Tournament President
Marko Simurina
Tournament Vice-President
Matija Dulvat
Tournament Director
Mico Martic
Tournament Doctor
Luka Matak
Tournament Press
Marijan Palic
Referees
Josip Viduka (Croatia)
Zdenko Bakaric (Croatia)
Ivan Zrilic (Croatia)
Besart Ismajili (Kosovo)
Besar Beqiri (Kosovo)
------------------------------------------------------------------------------------------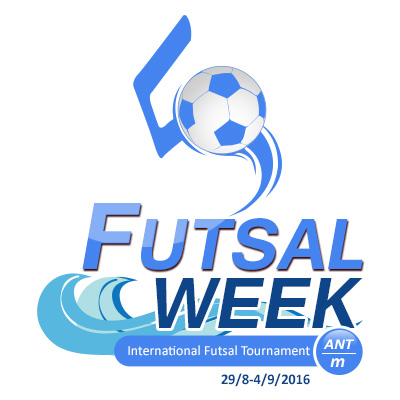 ADULT MAN NATIONAL TEAMS FUTSAL TOURNAMENTTeams
Finland
Kosovo
Turkey
Fixture
29/8/2016, Monday
16.15 Finland - Kosovo
1-3 (1-1)
(live stream,
huuhkaja.tv
)
30/8/2016, Tuesday
18.15 Turkey - Finland
1-2 (1-1)
(live stream,
huuhkaja.tv
)
31/8/2016, Wednesday
18.15 Kosovo - Turkey
7-0 (4-0)
1/9/2016, Thursday
18.15 Finland - Turkey
2-0 (0-0)
(live stream,
huuhkaja.tv
)
2/9/2016, Friday
18.15 Turkey - Kosovo
0-3 (0-2)
3/9/2016, Saturday
11.15 Kosovo - Finland
5-6 (2-2)
Futsal Week 2016 - ADULT MEN - NT - Standing
1. Kosovo --------------------------4-3-0-1-17--7-
9
2. Finland -------------------------4-3-0-1-11--9-
9
3. Turkey --------------------------4-0-0-4--1-13-
0ADULT MEN NATIONAL TEAMS FUTSAL TOURNAMENT Winners
:
Kosovo
AwardsFair-play Award
:
Turkey
Best player
:
Ramadan Alaj (Kosovo)
Best goalkeeper
:
Alfred Prenqui (Kosovo)
Best goalscorer
:
Ramadan Alaj (Kosovo)
Best team of the Tournament
:
Alfred Prenqui (Kosovo)
Ramadan Alaj (Kosovo)
Panu Autio (Finland)
Antti Teittinen (Finland)
Cihan Ozcan (Turkey)
------------------------------------------------------------------------------------------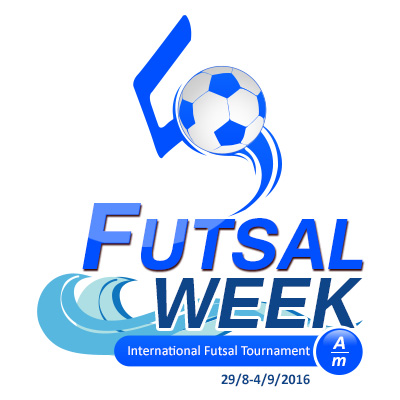 ADULT MEN FUTSAL TOURNAMENTTeams
FC Kemi, Kemi (Finland)
Futsal Dinamo, Zagreb (Croatia)
Futsal Zadar, Zadar (Croatia)
Fixture
28/8/2016, Sunday
15.30 FC Kemi - Futsal Zadar
1-8 (0-3)
29/8/2016, Monday
12.15 Futsal Zadar - Futsal Dinamo
2-5 (0-3)
30/8/2016, Tuesday
12.15 Futsal Dinamo - FC Kemi
3-1 (2-0)
31/8/2016, Wednesday
12.15 FC Kemi - Futsal Zadar
0-6 (0-1)
1/9/2016, Thursday
10.15 FC Kemi - Futsal Dinamo
2-5 (1-3)
12.15 Futsal Dinamo - Futsal Zadar
3-1 (2-1)Futsal Week 2016 - ADULT MEN - Standing
1. Futsal Dinamo -------------------4-4-0-0-16--6-
12
2. Futsal Zadar --------------------4-2-0-2-17--9-
6
3. FC Kemi -------------------------4-0-0-4--4-22-
0ADULT MEN FUTSAL TOURNAMENT Winner
:
Futsal Dinamo, Zagreb (Croatia)
AwardsFair-play Award
:
Futsal Dinamo
Best player
:
Mihovil Prgomet (Futsal Dinamo)
Best goalkeeper
:
Toni Curcija (Futsal Zadar)
Best goalscorer
:
Mihovil Prgomet (Futsal Dinamo), 4 goals
Lovre Kresovic (Futsal Zadar), 4 goals
Stefan Vulic (Futsal Zadar), 4 goals
Toni Katalinic (Futsal Zadar), 4 goals
Best team of the Tournament
:
Toni Curcija (Futsal Zadar)
Davor Kanjuh (Futsal Dinamo)
Filip Lekaj (Futsal Zadar)
Matija Dulvat (Futsal Dinamo)
Mihovil Prgomet (Futsal Dinamo)
------------------------------------------------------------------------------------------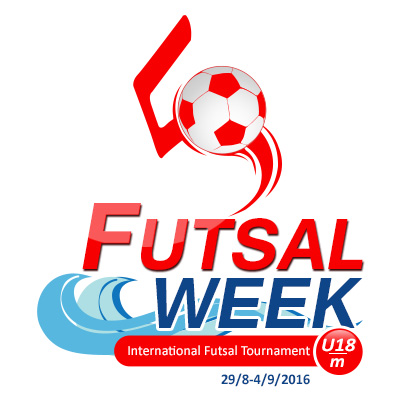 UNDER 18 MEN FUTSAL TOURNAMENTTeams
Hungary U18, National Futsal Team (Hungary)
FC Kemi, Kemi (Finland)
Kijevo, Knin (Croatia)
Stars Selection (Croatia)
Fixture
29/8/2016, Monday
14.15 FC Kemi - Kijevo
1-1 (1-0)
18.15 Stars Selection - Hungary U18
4-4 (2-4)
30/8/2016, Tuesday
14.15 Kijevo - Stars Selection
3-2 (1-1)
16.15 Hungary U18 - FC Kemi
3-4 (0-3)
31/8/2016, Wednesday
14.15 FC Kemi - Stars Selection
5-2 (1-0)
16.15 Hungary U18 - Kijevo
2-2 (2-0)Futsal Week 2016 - U18 MEN - Standing
1. FC Kemi -------------------------3-2-1-0-10--6-
7
2. Kijevo --------------------------3-1-2-0--6--5-
5
3. Hungary U18 ---------------------3-0-2-1--9-10-
2
4. Stars Selection -----------------3-0-1-2--8-12-
1
1/9/2016, Thursday
Finals3rd/4th Place Match
3rd Classified - 4th Classified
14.15 Hungary U18 - Stars Selection
8-11st/2nd Place Match
1st Classified - 2nd Classified
16.15 FC Kemi - Kijevo
5-6 ps; 2-2 (2-0)U18 MEN FUTSAL TOURNAMENT Winner
:
Kijevo, Knin (Croatia)
AwardsFair-play Award
:
Stars Selection
Best player
:
Dinko Veverec (Kijevo)
Best goalkeeper
:
Eetu Alalahti (FC Kemi)
Best goalscorer
:
Josip Iveljic (Stars Selection), 6 goals
Best team of the Tournament
:
Eetu Alalahti (FC Kemi)
Gergo Sipos (Hungary U18)
Benedek Horvath (Hungary U18)
Dinko Veverec (Kijevo)
Josip Iveljic (Stars Selection)
------------------------------------------------------------------------------------------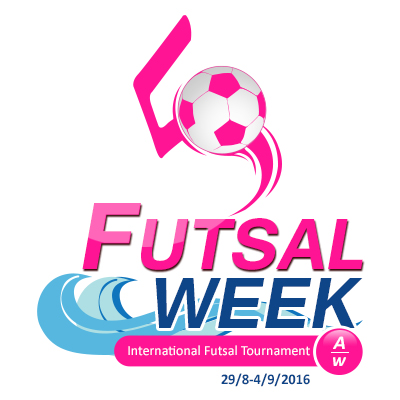 ADULT WOMEN FUTSAL TOURNAMENTTeams
MNK Futsal Super-Chicks, Policnik (Croatia)
MNK MC Plus, Stupnik (Croatia)
MNK Mirlovic Zagora, Mirlovic Zagora (Croatia)
Fixture
2/9/2016, Friday
15.45 MNK Futsal Super-Chicks - MNK Mirlovic Zagora
2-0
16.30 MNK Mirlovic Zagora - MNK MC Plus
1-3
17.15 MNK MC Plus - MNK Futsal Super-Chicks
5-1Zadar 2016 - ADULT WOMEN - Standing
1. MNK MC Plus ---------------------2-2-0-0--8--2-
6
2. MNK Futsal Super-Chicks ---------2-1-0-1--3--5-
3
3. MNK Mirlovic Zagora -------------2-0-0-2--1--5-
0ADULT WOMEN FUTSAL TOURNAMENT Winner
: MNK MC Plus
AwardsFair-play Award
:
MNK Mirlovic Zagora
Best player
:
Ivana Stanic (MNK MC Plus)
Best goalkeeper
:
Doris Harbas (MNK Futsal Super-Chicks)
Best goalscorer
:
Ivana Stanic (MNK MC Plus)
Best team of the Tournament
:
Doris Harbas (MNK Futsal Super-Chicks)
Ivana Stanic (MNK MC Plus)
Ana Dujmovic (MNK MC Plus)
Ana Gruica (MNK Futsal Super-Chicks)
Buga Slavica (MNK Mirlovic Zagora)
------------------------------------------------------------------------------------------
FUTSAL WEEK TOURNAMENTS STORY2016
29/08/2016 - 04/09/2016
Kosovo
, ADULT MEN NT
02/09/2016 - 02/09/2016
MC Plus
(Croatia), ADULT WOMEN
29/08/2016 - 04/09/2016
Futsal Dinamo
(Croatia), ADULT MEN
29/08/2016 - 04/09/2016
Kijevo Knin
(Croatia), U18
2015
24/08/2015 - 30/08/2015
MC Plus
(Croatia), ADULT WOMEN
24/08/2015 - 30/08/2015
Futsal Dinamo
(Croatia), ADULT MEN
24/08/2015 - 30/08/2015
FC Kemi
(Finland), U17
2014
25/08/2014 - 31/08/2014
Qatar A
(Qatar), ADULT MEN
25/08/2014 - 31/08/2014
Kijevo Knin
(Croatia), U17
2013
21/08/2013 - 26/08/2013
Farzandan Mehr
(Iran), U18
13/07/2013 - 13/07/2013
Futsal Zadar
(Croatia), U16
------------------------------------------------------------------------------------------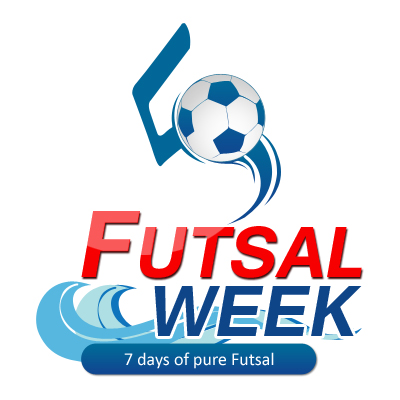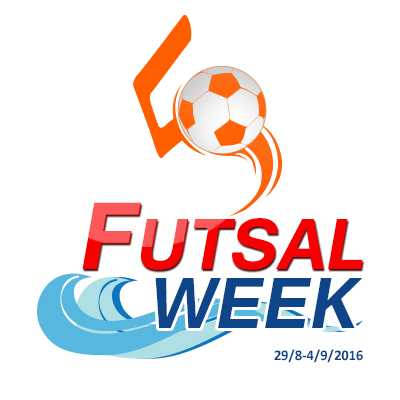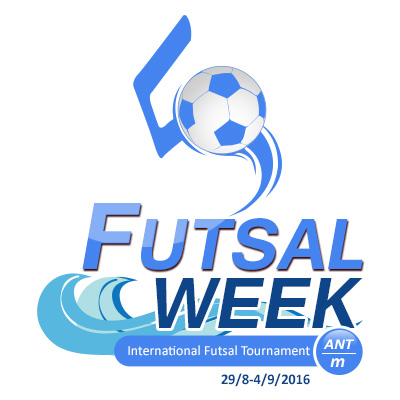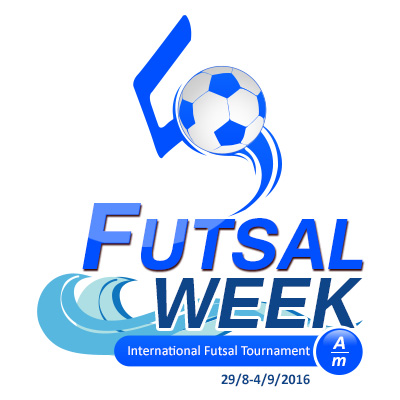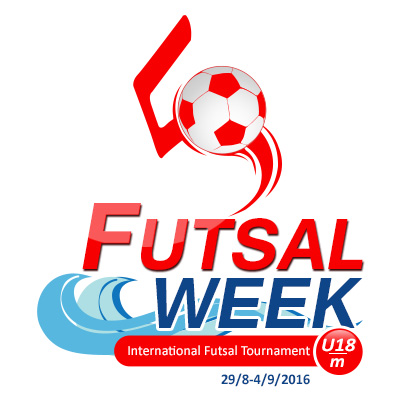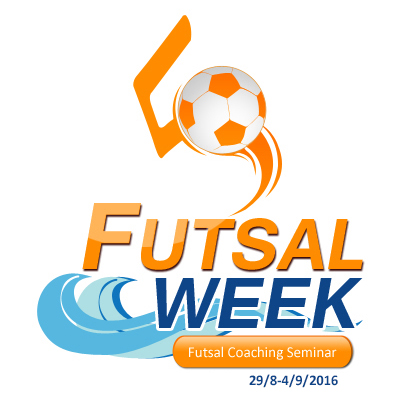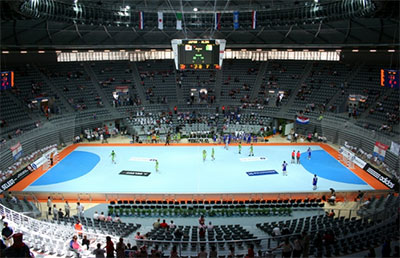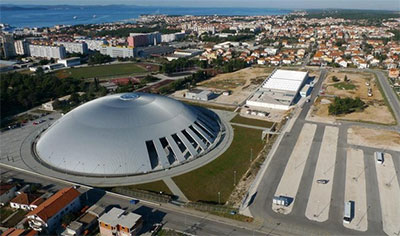 Posted by
Mico Martic
-->
mico.martic@futsalplanet.com